Posts Tagged 'Health'
Posted on July 28th, 2010 by Erin Turnley
It is true, there is nothing more sweet smelling than that of your baby's soft skin. It's almost edible! Doesn't it seem crazy, then, that the baby-care industry topped $815 million dollars in 2007 and is continuing to climb at an aggressive rate? Speeding this sector right along is the trend towards "natural baby care," which began in the more natural and co-op type markets but has quickly come mainstream with major manufacturers joining in (think Huggies, Johnson & Johnson, etc.)
Last year, independent testing found that more than 60% of all baby skin care products tested contained ingredients that had links to skin allergies and cancer. According to the group that conducted the research, the Environmental Working Group, some of the chemicals are banned in Europe, such as 1,4-Dioxane. However, the U.S. has no federal limits on how much of this ingredient can be present in personal care products, even when marketed for use on babies!
There is some good news. According to pediatrician Alan Greene, M.D., author of Raising Baby Green, you can skip products all together during your baby's infant stage. " A gentle sponsge bath with warm water works fine for baby's sensitive skin." When your baby is ready to graduate into baths that require a little bit more "cleaning" or "elbow grease," there is hope. Following his advice, look for brands that have organic ingredients. A rule of thumb is that anything you can't pronounce probably shouldn't go on your baby's skin. Another couple of ingredients to avoid are paraben preservatives which include sodium lauryl and laureth sulfates and lastly, mineral oil. Lastly, babies sense of smell is ultra sensitive at birth, partly because they are programmed to decipher the familiar scents of mom, dad and siblings; so skip the fragrance!
Posted on June 7th, 2010 by Erin Turnley
As a new parent, you may be extra cautious about what comes next to your baby's skin. But even giving your baby the best care possible may not be able to prevent a rash on your little one's soft skin. We've outlined four of the top infant skin ailments to help you determine what to look for and how to treat it.
Eczema: Eczema can appear anywhere on a body but usually doesn't show up before 3-4 months. It will usually show up in dry, patchy areas but it can, in worse cases, look like windburn (think red with possible oozing and pus.) For mild cases, wash the skin with a gentle, fragrance free cleaner and then use generous amounts of moisturizer. For ongoing or worsening cases, seek a doctor's advice.
Prickly Heat: When your little one gets overheated or is exposed to prolonged heat, tiny red bumps that appear on the face, neck, back or bottom. As temperatures rise, keep your baby's clothing loose and cool; the rash should fade within 30 minutes of being in a cooler environment.
Seborrhea: Often known as cradle-cap when its located on the baby's scalp and eyebrows; but this rash can also appear on the neck, ears, cheeks and chest. Seborrhea is most common for babies under 6 months of age. Although no one knows what causes it, there are two easy methods for getting rid of the problem. Rub a small amount of olive oil on the area to loosen the dry scales or skin then gently brush them off with a baby brush or you can wash the affected area with a small amount of anti-dandruff shampoo.
Contact Dermatitis: This rash will look like red bumps at the contact site and may itch. The rash is simply a skin reaction to something your baby came into contact with such as soaps, detergents or even grass. If the rash looks dry, apply a moisturizer to the area. If the itching is causing discomfort to baby, talk with your doctor about a hydrocortisone cream.
Posted on March 24th, 2010 by Bonnie Petrie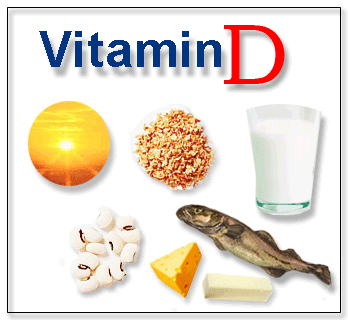 I have been doing a lot of reading about Vitamin D lately, and was shocked to find deficiency is thought to be pandemic. I was also surprised to find Vitamin D is more than just your garden variety vitamin. It works more like a hormone, which has many implications for your pregnancy.
Gestational Diabetes, Pre-Eclampsia, C-sections…most of those pregnancy complications we are working so hard to avoid *may* be linked – in some cases – to Vitamin D deficiency.
I've recently added it to my regimen, and I'm not even pregnant! My daughter is getting a little extra, too!
Don't wait -talk to your doctor as soon as possible about this and see what they say. In the meantime, a little bottle of d3 might be worth the investment.
Some natural sources of Vitamin D include:
Fatty fishes, such as salmon, Sardines, Tuna, and Fish liver oils
Whole eggs
Mushrooms
Visit MayoClinic.com for more information about Vitamin D deficiency.
Posted on April 27th, 2009 by Bonnie Petrie
The new flu virus that's going around sounds very scary: spreading from animals to humans and then humans to humans directly, for the first time! News outlets are talking about it nonstop. What's a parent or pregnanct woman to do? Stay home? Let's turn to Dr. Jay Gordon, one of the leading pediatricians in the world, to hear what he has to say on the subject:
Just wash your hands.
Every year, hundreds of viruses pass through the pediatric and adult community. Many of the bugs are disruptive and keep kids out of school and adults away from work. Some of the viruses have unique signs and symptoms, but most just cause amorphous aches, sneezing, coughing or intestinal upset.
Influenza viruses, especially new ones, trigger more news stories and can be made to seem much more frightening and dangerous than they really are. Government agencies and media don't supply statistical context and make it sound like you've got a "fifty-fifty" chance of contracting this new virus. They then make it sound like a lot of people who get this influenza end up in the hospital and may die. Statistically, nothing could be further from the truth: The chance that the new virus is really dangerous is small. The chance that you'll get it is much, much smaller, and the possibility that you or a family member will be harmed by the virus is so slim that the news should be on page twenty, not page one.
Swine Flu is a virus for which there is no vaccine, no threat to your family and there are undoubtedly tens of thousands of harmless undiagnosed cases throughout the world. The news stories are probably taking a hundred questionable respiratory deaths in Mexico and guessing.
There actually is a very, very small chance that this virus could cause severe illness and whenever this occurs hospitalization and even fatalities are reported. The likelihood of a pandemic is miniscule, but newspapers, governments agencies and the manufacturers of pharmaceuticals do their best work and make their biggest sales when people are scared.
Tamiflu is recommended for treatment and prevention of this influenza virus. The company which gets the drug's royalties (Gilead) has as a major stockholder–previously Chairman–one Donald Rumsfeld.
Local pharmacies are already running low on Tamiflu. Connect these dots:
http://uk.reuters.com/article/governmentFilingsNews/idUKN2445216420090424
http://www.snopes.com/politics/medical/tamiflu.asp
http://money.cnn.com/2005/10/31/news/newsmakers/fortune_rumsfeld/
http://www.reuters.com/article/domesticNews/idUSTRE53O17O20090425
http://www.nasdaq.com/aspx/stock-market-news-story.aspx?storyid=200904251215dowjonesdjonline000319&title=who-says-initial-findings-show-swine-flu-responds-to-tamiflu
The usual boring admonitions apply: wash your hands, stay well-rested and well-hydrated. You do not need to buy Tamiflu. It is an effective antiviral drug but has possible side effects.
http://health.howstuffworks.com/health-illness/treatment/medicine/medications/tamiflu-psych.htm
Best,
Jay
JNG, MD FAAP
http://www.drjaygordon.com
Thank you Dr. Jay for some common sense advice! Hope everybody stays safe and healthy during this latest flu outbreak.
Posted on December 16th, 2008 by Bonnie Petrie
So, there's this doctor out there promoting a book saying he can teach you how to get and keep your child free of germs. Oh really? Do tell. Barring bubble wrap, I'm not sure how this would be done. Yes, sickness is no fun, and if you're a working mom — like me — it's inconvenient, can lead to missed days at work, a cross boss and a miserable child. So, yes. Sickness bad. But germ free?
Your kids are exposed to germs everywhere. At home, at school, at daycare and at the doctor's office. On doorknobs, on the public bathroom faucet, in your grocery cart and on mom. There's no way to avoid them. And a little germiness here and there may not be a bad thing at all. At least Baylor College of Medicine pediatrician Dr. Sara Rizvi thinks so, and I think whatever she thinks (I heart Dr. Rizvi). Dr. Rizvi and I also spend a little time in the following interview talking about probiotics (the good stuff in yogurt) and their impact on immunity…
Listen to what Dr. Sara Rizvi has to say about germ free kids here
I don't know about you, but I want my kid to play with other kids and touch things and go to the store with me and generally be a kid, even if she catches a cold. Don't get me wrong, I'm not going to host a pox party anytime soon, but I also refuse to hover over my three year old with a container of wet wipes. Sure, reasonable precautions are in order. We do frequent hand washing, and Dr. Rizvi has inspired me to run out and get some hand sanitizing gel for my impatient child, but a life in a bubble is not for my girl.
Of course, if your child has compromised immunity for any reason, please disregard everything I just said.
By the way, Dr. Rizvi is also featured in our podcast on Caring For Your Newborn. Check it out!
-Bonnie